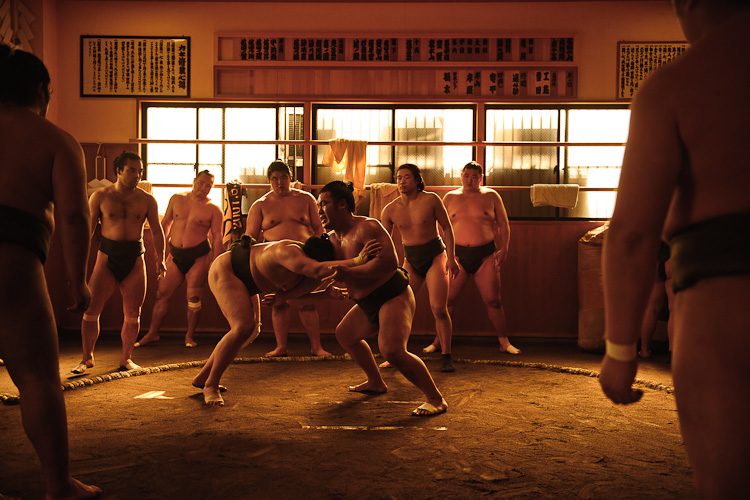 Witnessing a Sumo morning practice in a Beya, a training stable, is possibly one of the most underground and fascinating things to do when in Tokyo. We experienced an early-morning practice at Sakaigawa Beya, located in a suburb of Tokyo. In the soft light of a new day, the wrestlers start at six in the morning their regular routine: train, eat, sleep all afternoon and train again.In Japan, Sumo is more than a sport. Sumo wresters are no ordinary sportsmen in Japan, they are considered as semi-gods and real heroes. Japan's religion is even still an integral part of the sport. The boss of the Beya, the Oyakata, oversees the daily training. When witnessing the practice, one notices quickly that it's more than just blubber and weight. It's all about power, strength, concentration and flexibility.
As an outsider, it's not always easy to access a Sumo Beya. But it's really worth the effort.
We especially want to thank Miss Emi Kato, concierge at the Shangri-La Hotel in Tokyo, for helping us to get in contact with the Beya.
If you do manage to get into a Sumo Beya, it is not a bad idea to offer a gift to the Oyakata.
We brought along a big bottle of Belgian Duvel beer. We're sure they appreciate this after a hard day of intense training.
Watch some of the training here.
WWW.GEOCITIES.JP/SAKAIGAWA_BEYA/
WWW.SHANGRI-LA.COM