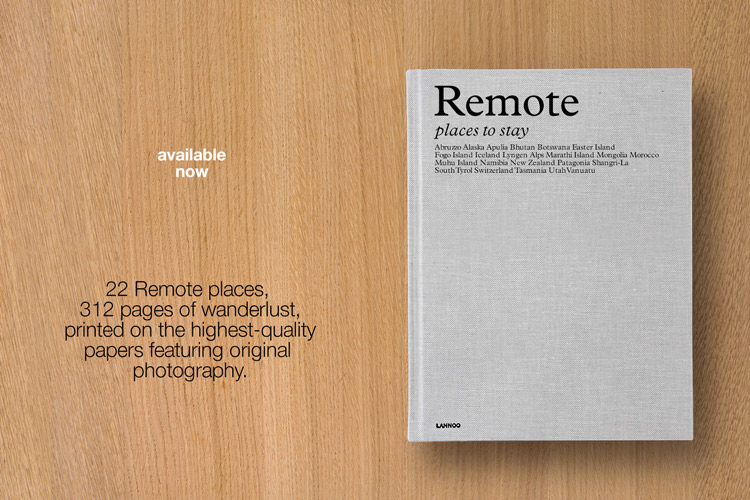 Remote – places to stay
[wpcol_1half id="" class="" style=""]
Our first book is a visual anthology of the most beautiful remote places to travel to. A book about the art of escaping and going off the map. After all, silence, slowness and space are the new luxury. In this era of dispersion and fragmentation, it is a must to take a distance and return to life's essentials.
Remote – places to stay presents 22 out-of-the-way places where you can switch off and tune in to the world around and inside you. Each of these 22 places have been visited by us and curated carefully. Some of these wonderful places to stay are only accessible on foot, others by mountain train, small boat or bush plane. From basic to luxurious, from the Arctic North to the desert landscapes of Africa, from a comfortable refuge in the Himalayas to an abandoned village in the heart of Italy. Are you ready #findingremote?
English, German, Chinese and Dutch version available.

Foreword is written by Pico Iyer.
Photography by David De Vleeschauwer.
A new book out Remote Experiences is coming out soon.
[/wpcol_1half] [wpcol_1half_end id="" class="" style=""]
[/wpcol_1half_end]