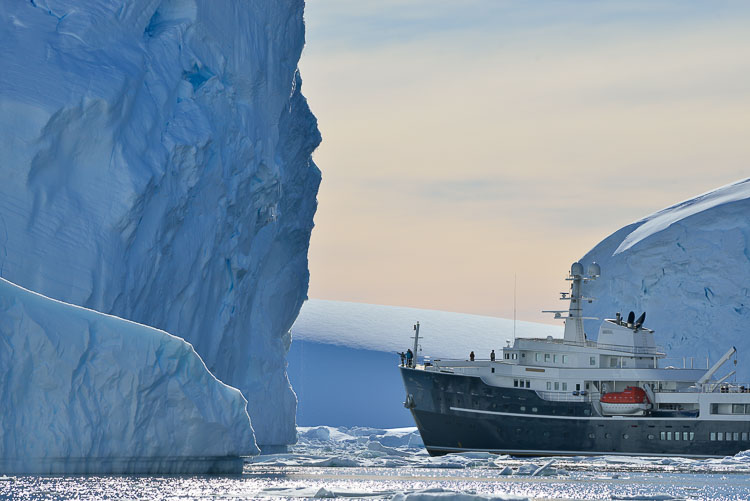 Meet the M/Y Legend, the world's first mega yacht built to venture into the globe's coldest, farthest-flung corners. With her 77 meters and gadgets like a mini-submarine, snow scooters, and a Eurocopter, she's the ultimate way to explore waters that are tricky to reach even with expedition ships. During an endless, soft pink summer night when the sun never sets, with a view of Mount Français, the highest mountain in the Antarctic Peninsula, and a group of killer whales in the distance, I raise my glass of crisp Sauvignon Blanc to being here in one of the most hard to reach regions on the planet. I am aboard M/Y Legend, the first boutique icebreaker in the world. She's now gracefully bobbing around in Antarctica and she feels completely in her element. Legend looks like an elegant and classic super yacht. Sleek, dark, brand new teak decks plus a commercial helipad and a hidden room where a mini submarine for three passengers, jet skis, snowmobiles and other water toys are stored. It feels great to be back in Antarctica. I was here twice before, but only ever aboard larger expedition ships, once with 65 passengers and once with almost 200 guests. This time it's different. We are a select group of 20 odd guests and the best part is, we just skipped the vicious Drake Passage by flying from Chilean Punta Arenas to King George Island in Antarctica where Legend was waiting for us in the bay. What could be better than flying to Antarctica in 2,5 hours, no Drake Passage, saving four boring sea days and experiencing the highlights of the White Continent in ten days aboard a private ex-Russian icebreaker?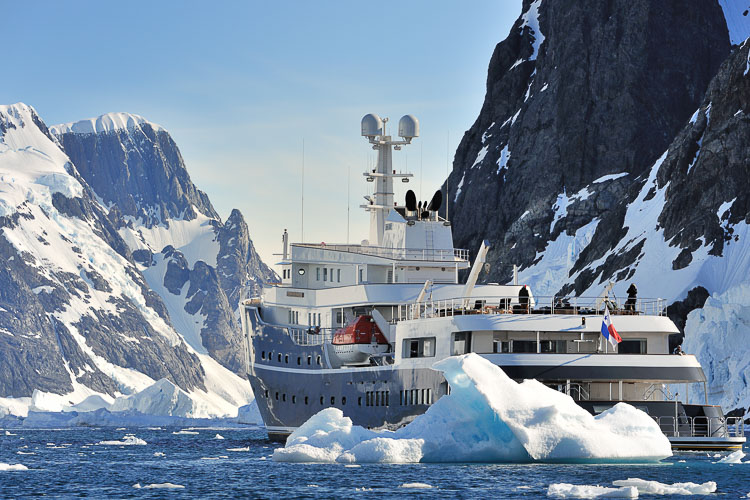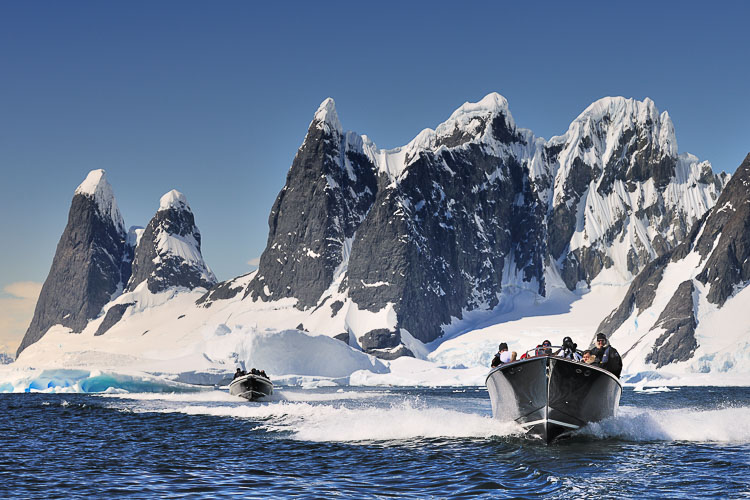 The M/Y Legend was originally built in Holland in 1974 as a Class 1 icebreaker for use in the Baltic Sea during the Cold War. Dutch yacht owner Jan Verkerk bought her in 2013 and with two other investors, he wanted to add something completely new to the existing expedition cruise market. Following a two-year revamp at the Dutch Icon Yachts shipyard she's been transformed into a floating boutique icebreaker for 26 passengers along with a Balinese spa, a giant heated outdoor Jacuzzi with a built-in rain curtain, a gym with a view, a panoramic salon with a piano, and a mini-cinema for cozy evenings after long days in the cold. My favorite spot is at the bar, not because Mitch, the Dutch bartender, can do magic in the cocktail department, but because my seat is a prime spot to watch the ocean and the White Continent floating by. Like today for example, while having a steaming cup of Rooibos tea I see a Humpback whale playing around in the icy waters of the Antarctic Peninsula. When more whales join in, the captain and onboard expedition team decide to lower one of the tenders to see the action up close and personal. Being able to stop whenever we want, while respecting the rules that apply here in the protected waters of Antarctica, is just great. It goes without saying that the weather is variable. The experienced expedition team—which includes a trip leader, biologist, an Antarctica expert, and an ice pilot—set the course for each day based on current conditions and guests' personal interests.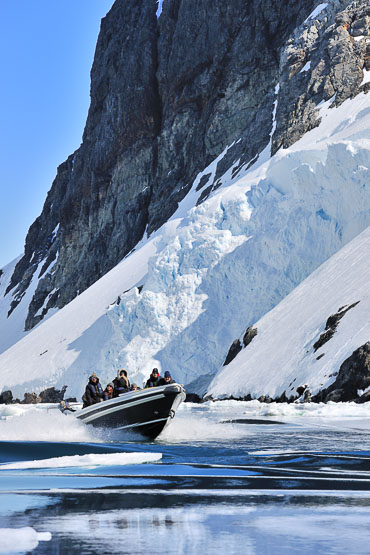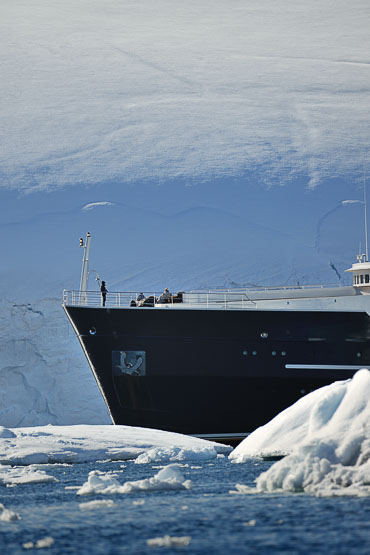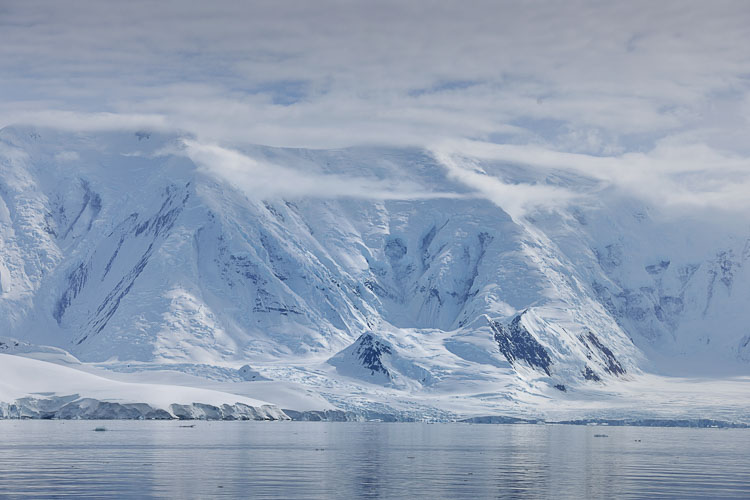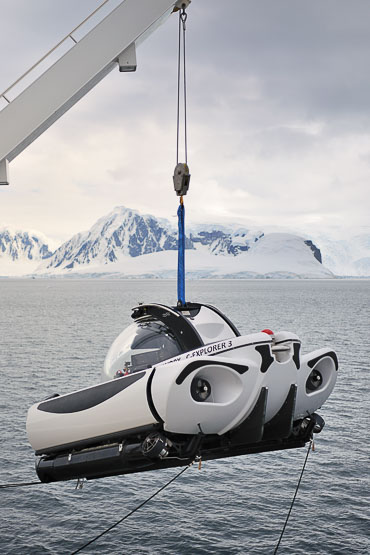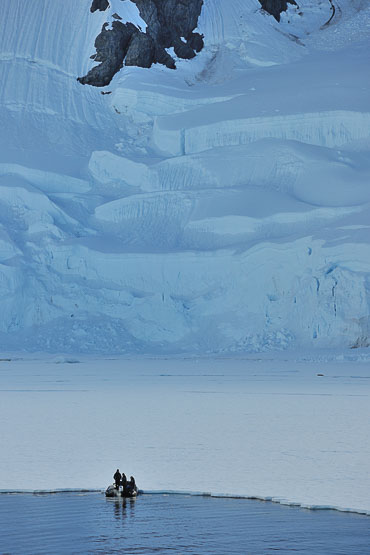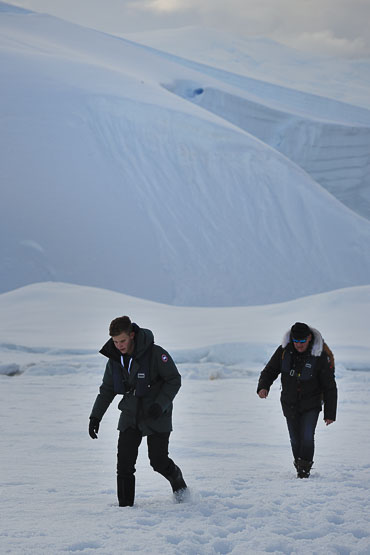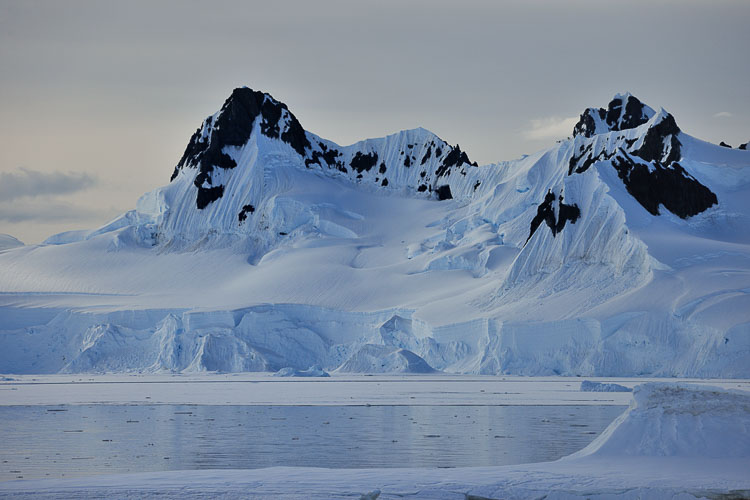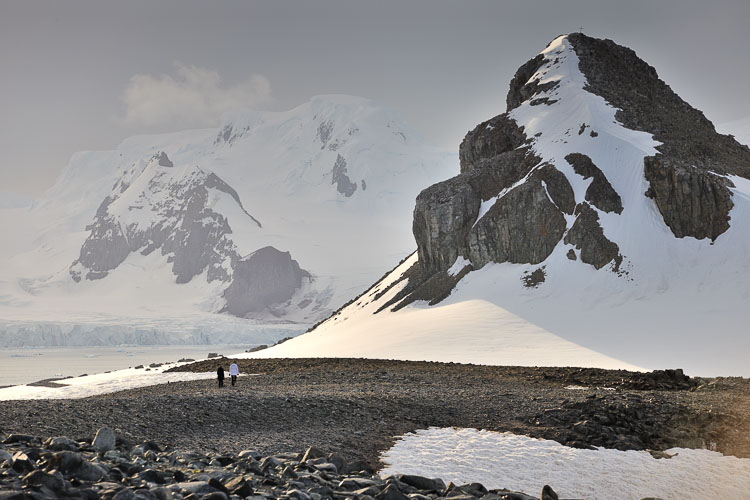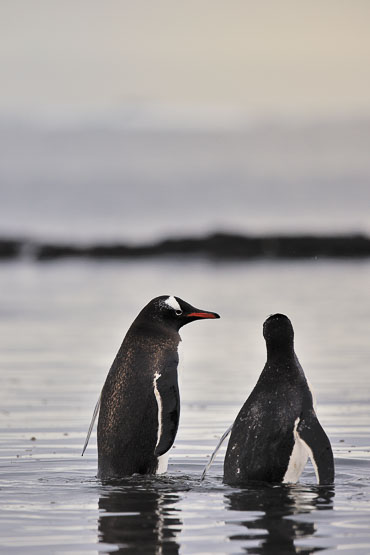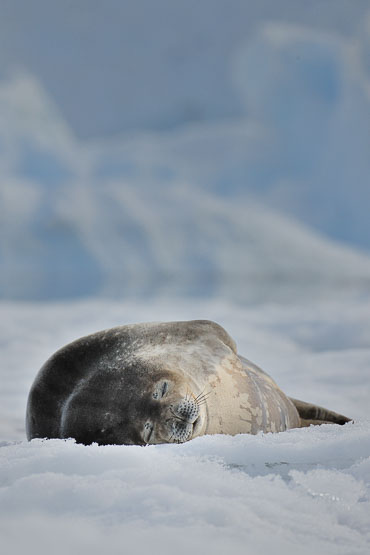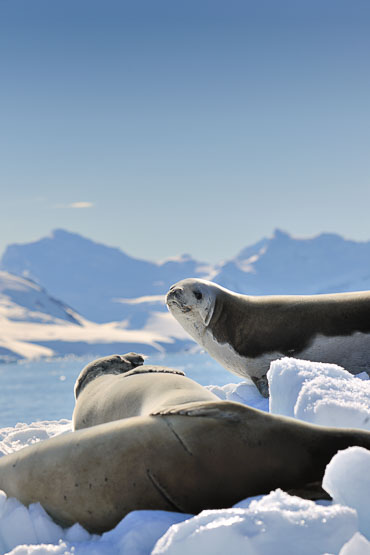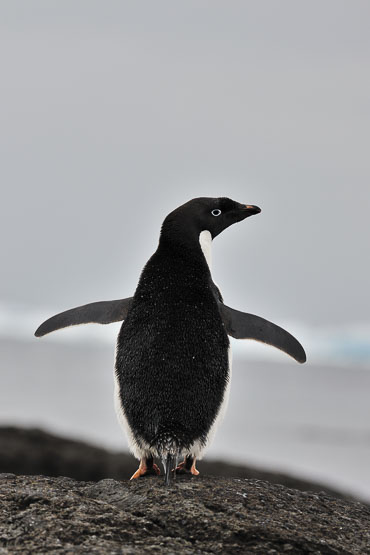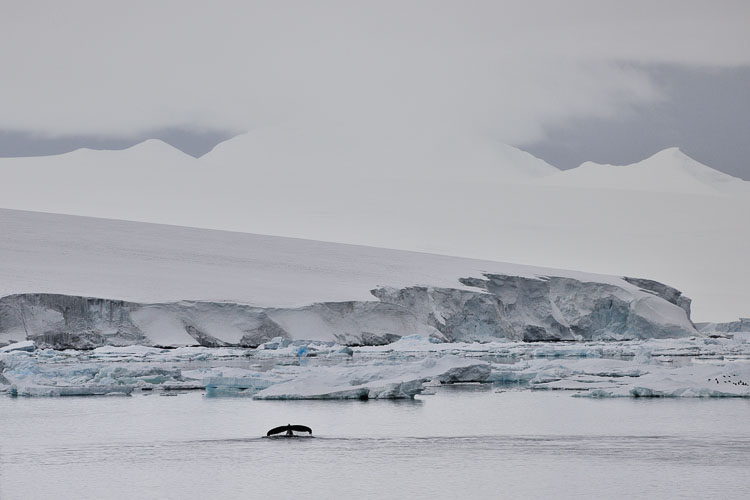 It's clear that Legend can do much more than any other ice strengthened super yacht. Sailing through the iceberg-dotted Lemaire Channel? No problem. Checking out the glacial Wedell Sea? It's possible, thanks to the M/Y Legend's relatively small capacity. Most other expedition cruise ships exceed the strict passenger limits set by the International Association of Antarctica Tour Operators, which regulates where groups can go. In other words: we have more access to penguin colonies and scientific stations than almost anyone else. The expedition team tries to get us on land as much as possible. Late one afternoon, the Legend nestles into a thick patch of ice in a remote bay. There's no wind, the water is like a silver platter with the only ripples formed by minke whales feeding under the ice sheet and seals playing around the floe edge. "Let's set foot on land, or rather, on the ice!" says Tom, the cruise director. After a brisk hike on the frozen sea to spend some time with some sleepy seals, the crew builds a giant natural bar made out of snow and stocked with all kinds of bottles and drinks.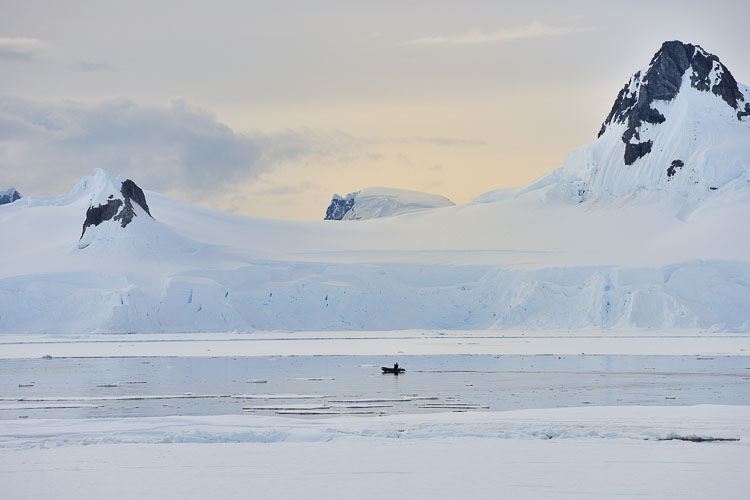 "Who wants champagne or a Jägermeister to warm up?" asks Tom. I sip a glass of rosé, thinking how insane this setting is: next to us is Legend, firmly locked with her bow in the ice, and behind us the towering mountains of Antarctica. The sky changes color every minute, now and then we hear the sound of small avalanches and the so recognizable blow of a whale in the distance. "Magical!" we tell each other. "Let's have another drink to heat up our cold toes!"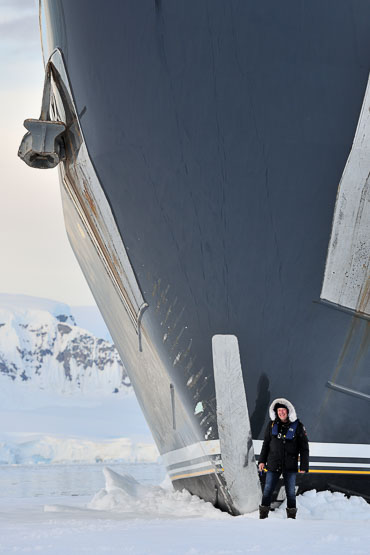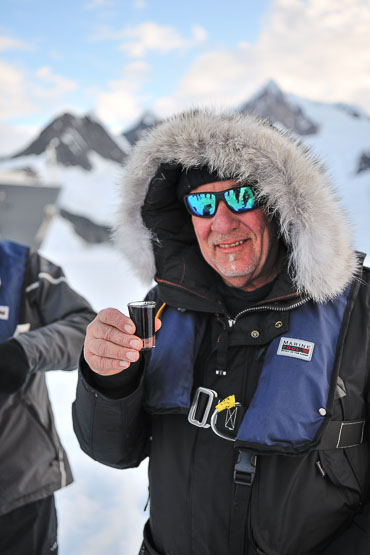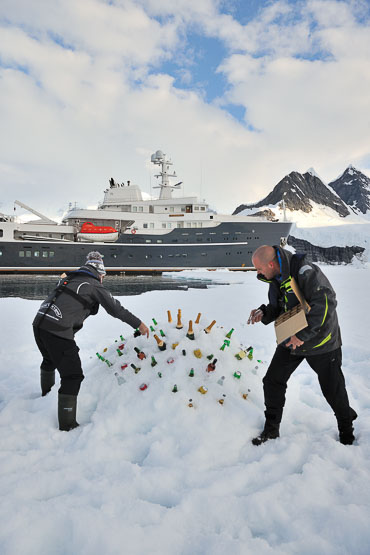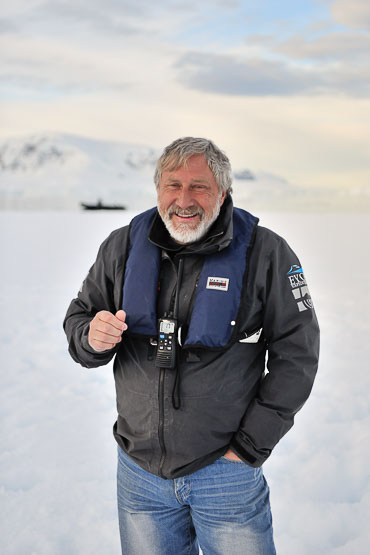 There's another favorite spot on the Legend where I like to sit. It's not in the oversized jacuzzi with its waterfall on the stern of the ship, and it's also not on the helipad where for now a bunch of lounge chairs are placed. It's the outdoor deck just outside the lounge with grand piano and gas fireplace. The small deck is fitted with an open-air kitchen, grill and teppanyaki station where the night before we had a fabulous outdoor BBQ. I sit here a lot, on beautiful, wooden deck chairs, while enjoying the sun (watch out for sunburn!), gazing over the water dotted with gigantic icebergs. I could sit here for hours and hours, taking in this intoxicating polar landscape. Sometimes giant pieces of ice float by with leopard seals basking in the sun. When Legend's waves hit their piece of ice, they barely move, too lazy to be afraid. After a whole day of being outside, spending hours in the invigorating Antarctic air, there's nothing better than retreating to my cozy cabin. Each of Legend's staterooms is named after a city. New York is sleek and modern while my Tokyo stateroom has ruby red ceramic tiles adorned with cherry blossom patterns. The master suite, with a his and hers bathroom, is located on the bow of the ship and has portholes on both sides. The décor of some suites hark back to the time of the great explorers. How brave Shackleton and Scott were and how they probably never, even in their wildest dreams, could have imagined sailing to remote and far-flung polar regions aboard a luxury icebreaker like Legend. I'll raise a glass to them tonight while sitting on my favorite bar stool, sipping a pisco sour and hopefully watching a school of playful whales in the ocean. A toast to old explorers and cruising in pure style through the most remote region in the world.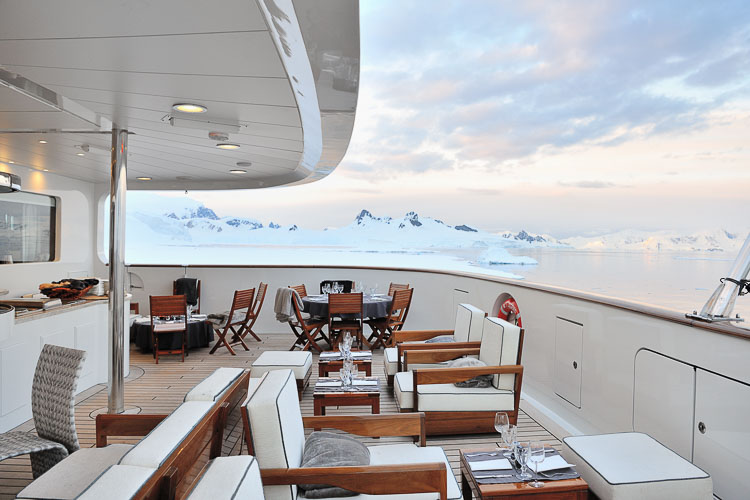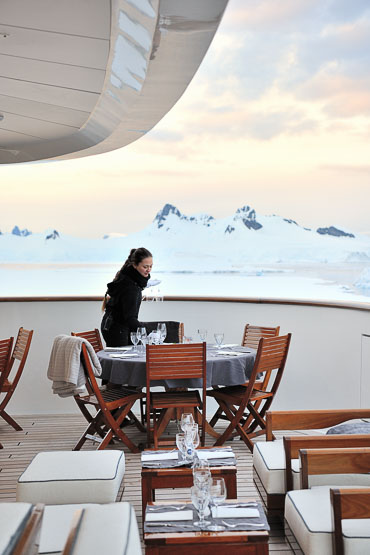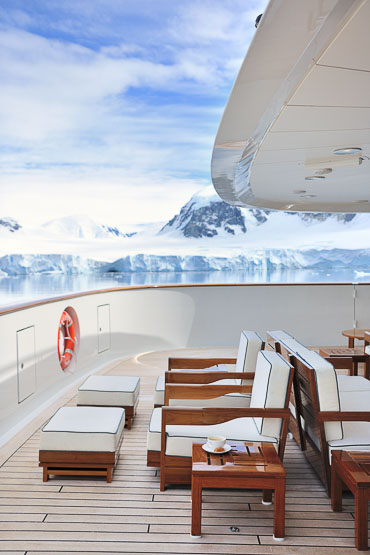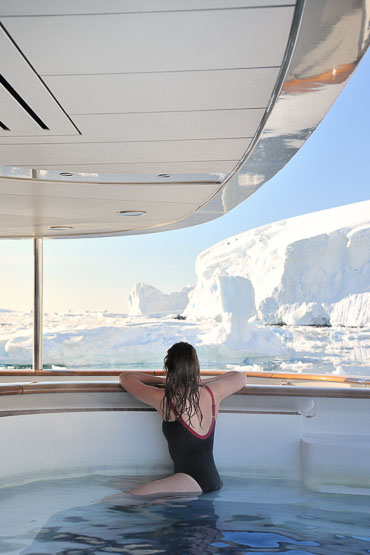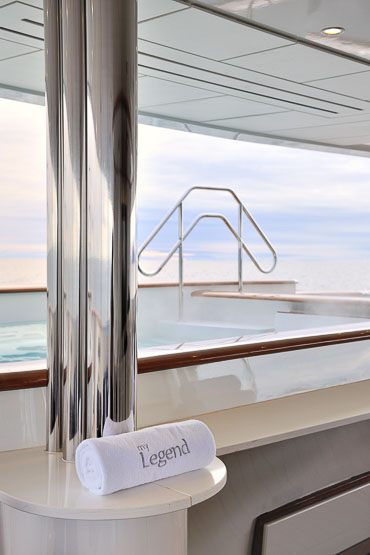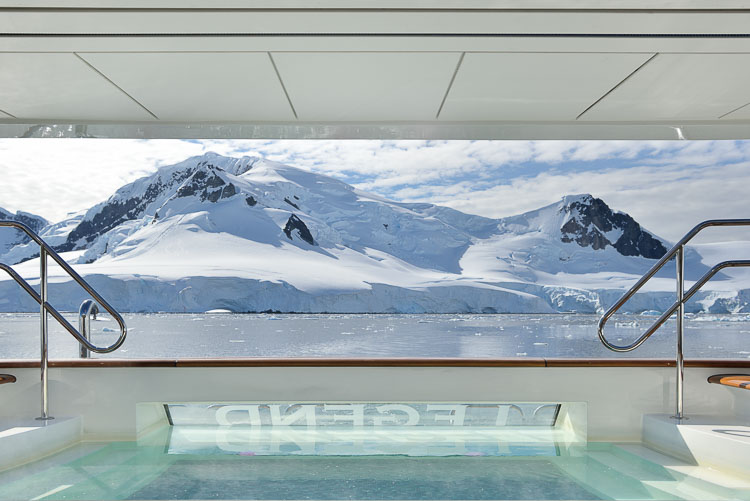 Skip the Drake Passage
Another advantage of sailing with Legend is that her passengers never have to cross the infamously choppy Drake Passage. Since she is among the few ships already stationed in Antarctica (rather than Ushuaia, in Argentina), passengers can take a comfortable, two-hour flight on DAP airlines straight from Chilean Patagonia to Fildes Bay, on Antarctica's King George Island.
Beyond Antarctica
For her next charters, the M/Y Legend will head north to meet the polar bears in Spitsbergen and anchor along the coast in Greenland for an epic heli-skiing mission. Cruising through the coldest waters on our planet is obviously plain sailing for this resilient beauty.
How to Book a Trip
The M/Y Legend is available for charter from $489,000 per week, including 19 staffers and up to 10 expedition crew (but excluding fuel, food, and beverages). Inquiries via Remote Experiences.